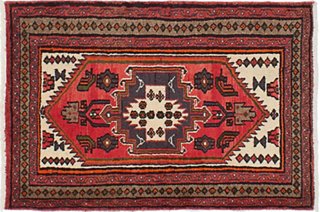 Do you love traditional rugs but you're not sure how to include them in your home? Do you worry that your traditional rugs won't look good with your more modern furniture? Fortunately, there are several ways that you can put traditional rugs into your home and have them look modern.
Use More Than One Rug
If you want to make your home look very modern but use traditional rugs to do it, try using more than one rug. One technique is to put the rugs side by side. Even if the rugs are very different, as long as they both go with the overall look and feel of your home, this will help it look more modern. Juxtaposing two different patterns, or even two different naps and textures of rug, will add to the modern look.
You can also layer the rugs on top of one another. This can be a full or a partial layer. You may want to have one rug peeking out from underneath another. Using a solid color underneath, for instance, can enhance the look of the rug on top. You may also want to layer your rugs almost haphazardly. You can use more than two rugs for this technique. Make sure that you can see some of each rug, and the overall look should give your room a modern flair.
Using Patterns
A lot of traditional rugs have unique patterns. You can use these patterns alongside your more modern furniture to give your room some added depth and texture. For instance, a patterned rug can make a minimalistic room more interesting. It should not disrupt the minimalism too much but should draw the eye and help make the room feel a little homier.
You can also use the texture of a rug to introduce a subtle, sophisticated color palette to a room. Sometimes modern furniture is dark and simplistic. If you add a playful, colorful traditional rug with a pattern, you will make your room a lot more interesting.
The pattern of your rug can also help give your room more depth. If your modern furniture and color palette make your room seem almost flat, you can use a richly colored, patterned traditional rug to create some drama, which adds depth to get the look of your decor.
Use Color
The color of a rug can change the overall look and feel of a room. Even if your furniture is all one color or is all neutral, adding a colorful rug will make your room a lot more interesting. It will draw the eye, and it might draw people into the room itself. If you like to entertain, and you want your space to feel warm for your guests, a rug that's the right color can make your house feel like home.
There's no reason to be worried about using traditional rugs with modern furniture. There are many ways to find a rug that will enhance the look of your room and make your house a lot more interesting. There's no reason to be afraid of the patterns and colors that often come along with traditional rugs